Hosted by Captial Union Bank of The Bahamas
November 29, 2019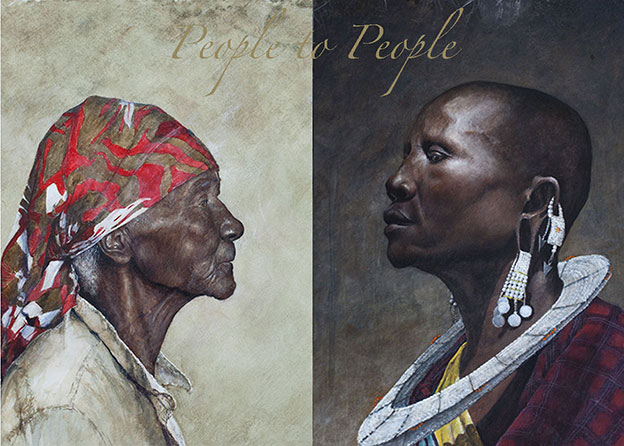 When speaking to my father about his work and the stories which drive it, I am endlessly taken by his incredible and unguarded excitement for the world. His work makes us privy to these pleasures derived from his surroundings, which at this moment are seemingly seldom expressed. His view of the world is so generously shared with us by simple but deeply intimate, physical gestures, which are simply a continuation of the interactions he has as he moves through the world.
For over thirty years now, my father's work has been a symptom of a long relationship with The Bahamas. After such time, he is still struck by the beauty of the place, and with a ceaseless curiosity, he continues to find new subjects and is still committed to the ones he has been painting for as long as he has been here.
Observing the development of his work around The Bahamas for my entire lifetime, I have always understood him to work with familiar subjects, and so I wondered how he was able to develop this new trajectory of work, focusing on his too brief, and first-time encounter with Tanzania this past year. Earnestly laying out his vulnerabilities, he described the immediate emotional shock of being in a new place, the initially strange and unfamiliar interactions, that so differed from the comfort of what he knows here and the resulting uncertainty in where to begin making work. What I now understand is that my father does not simply paint what he knows, but rather, to borrow his words "what I have under my feet." His paintings are born out of a direct emotional response to what he lives.
Through these bodies of work, we are able to bear witness to these intimate interactions and relationships. The paintings and drawings and the considerable process of making them are a show of gratitude to these worlds that have been graciously opened up to him— they preserve the memories of these lived experiences and encapsulate his remarkable sentiments towards his subjects
.
Julia Lamare
Assistant curator CAG Vancouver BC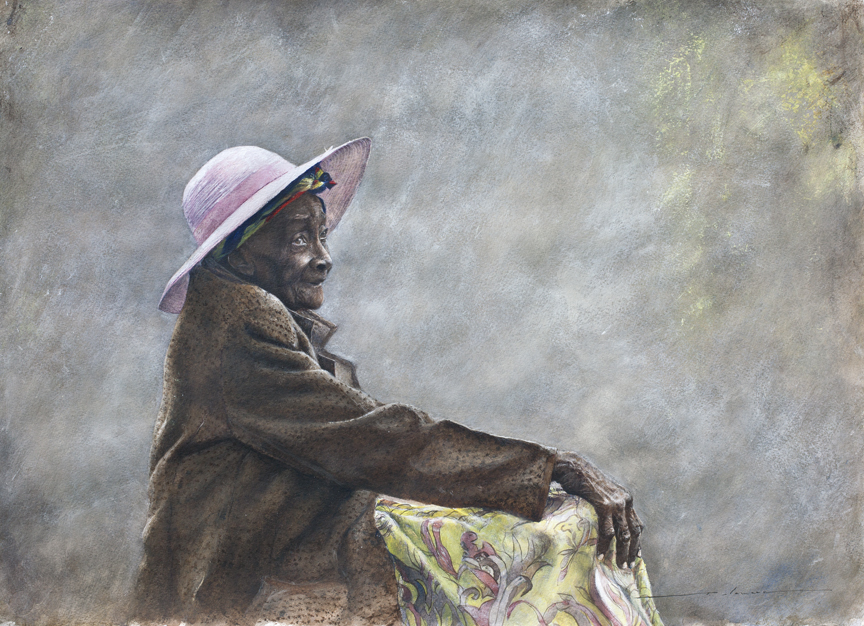 •Oh James – 22 x 29 inches
Watercolour on Strathmore paper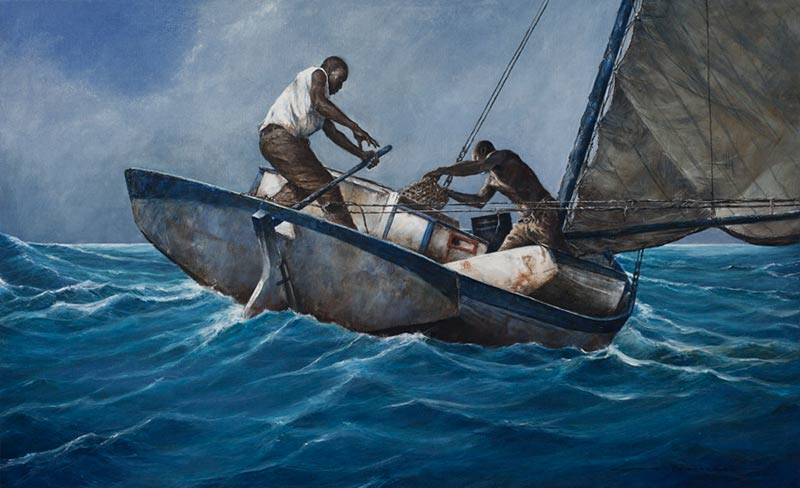 •Sailing home – 25 x 41 inches
Watercolour on canvas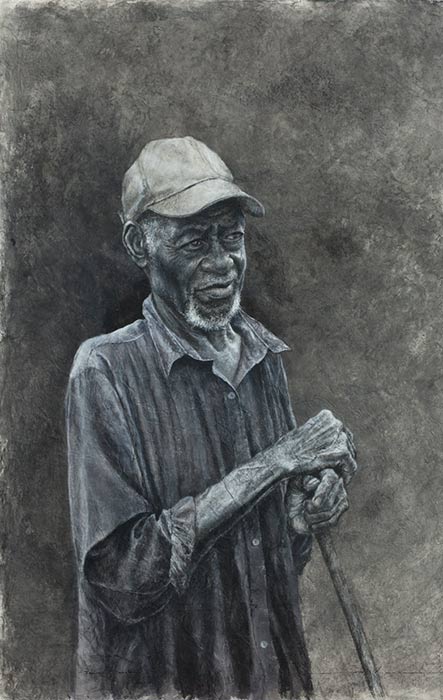 •Mr James Sweeting – 30 x 20 inches 
Charcoal, casein & black ink on lokta paper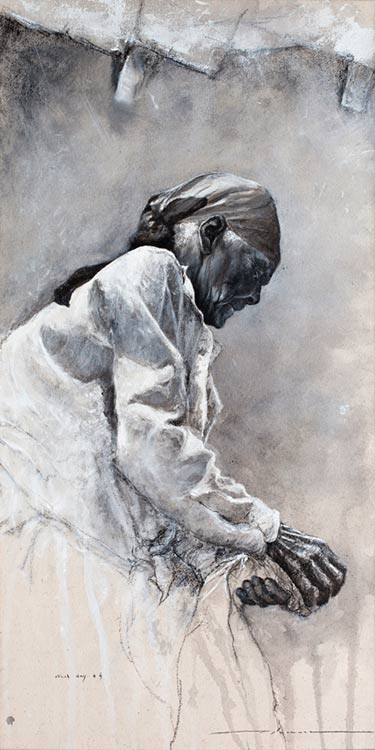 • 

Wash day #4 – 29 x 14.5 inches
Charcoal, casein & black ink on canvas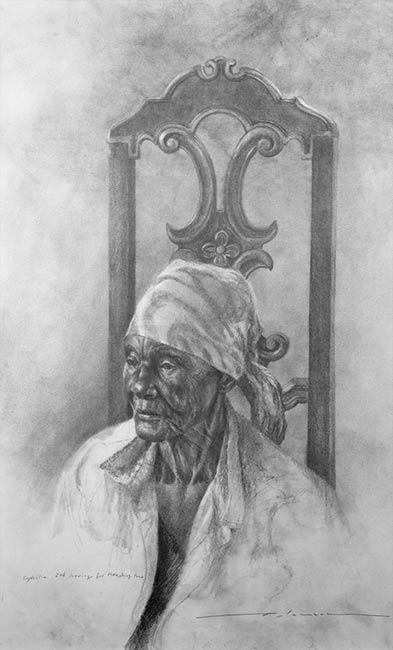 Ophelia 2nd drawing for thrashing peas –
24 x 14.5 inches
Graphite on Strathmore paper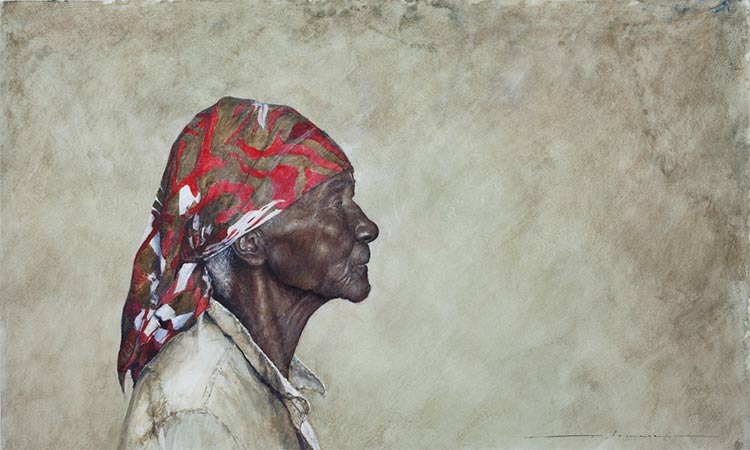 •Ophelia's golden scarf -19 x 29 inches
Watercolour on Strathmore paper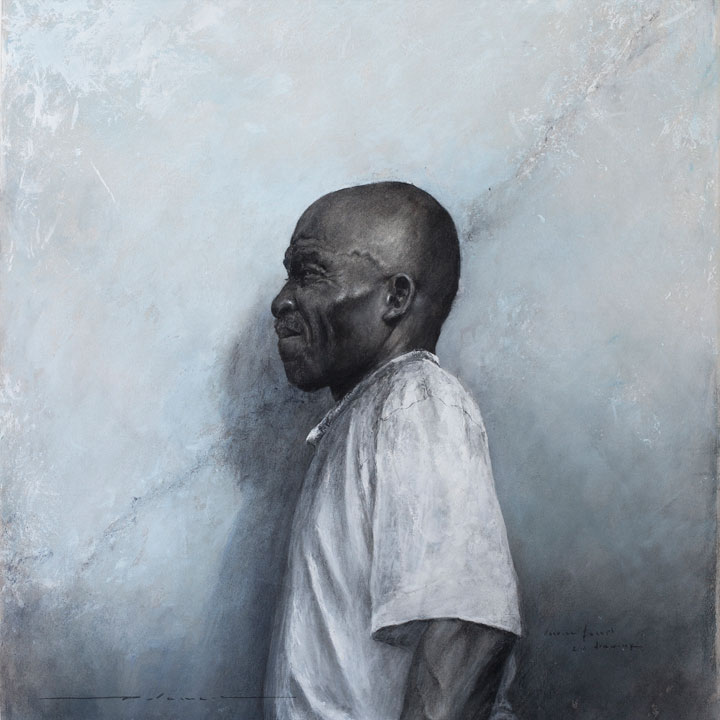 •Maurice Joseph – 22 x 22 inches
Charcoal, casein & black ink on paper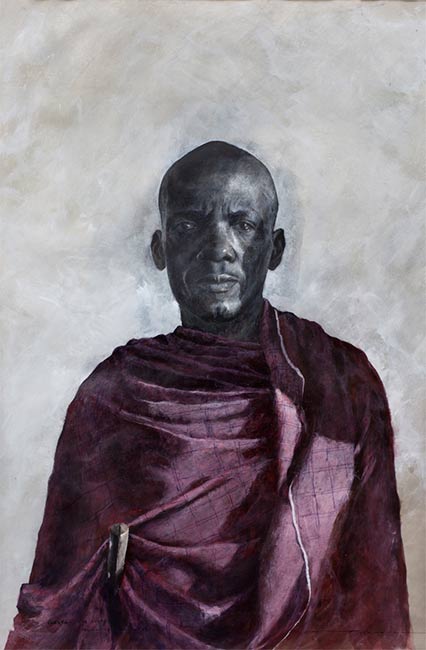 •

Lekoko, reassuring presence – 29 x 19 inches
Charcoal, casein & watercolour on lokta paper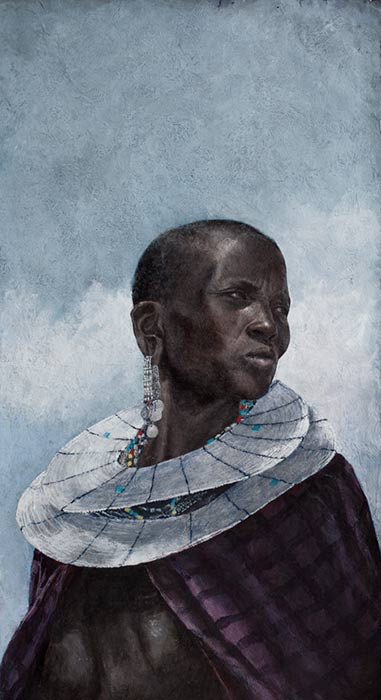 •Under the tree – 28.5 x 15.5 inches
Watercolour on blue lokta paper